Two posts in one week? Amazing!
Before finishing off our classes this weekend, we paid a visit to the Sherman Sewing Sister, Millie (AKA Christy's mom). Through some kind of voodoo I'll never understand, she turned some ordinary fabric into some really awesome custom letters for Max's nursery.
I promised I was going to post this yesterday, but classes and lawn work sort of got in the way. Sorry!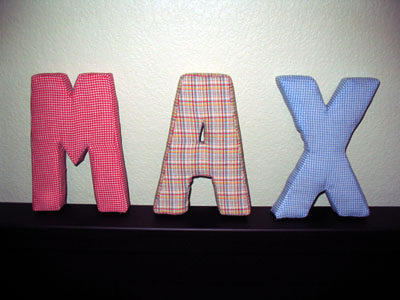 I helped! Really!