Tuesday started like any other day. Wake, shower, groom, eat, work. Just as a precaution, we packed up the car and took a few photos.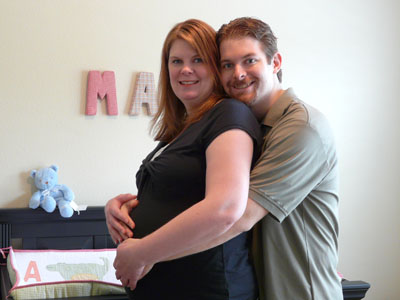 So happy, expecting a baby in a few days.
After that, we headed to the OB for our non-stress test. Max gave us a few little scares when his heart rate went from 140 down to 100 and back up again. In came the OB, and out came the words, "I think we're having this baby today…"
After a moment of mild shock, we found ourselves taking an unreasonably safe drive to the hospital. We checked in and found ourselves in a labor and delivery room. Then we were whisked away to the high-risk doctor. Then, about 15 minutes later, they told us it was time.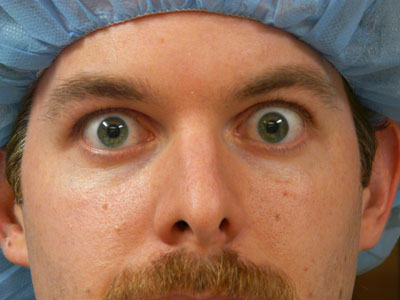 Time for what?
Then, about an hour later…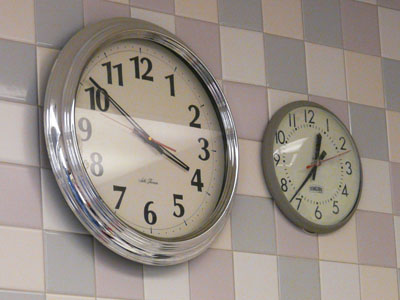 Time…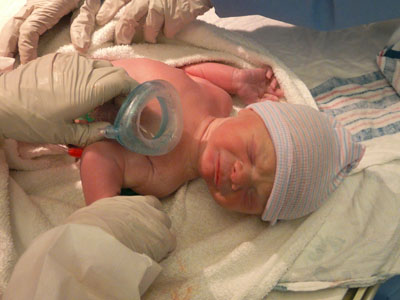 …for baby!
I'll let the pictures tell the story from here on.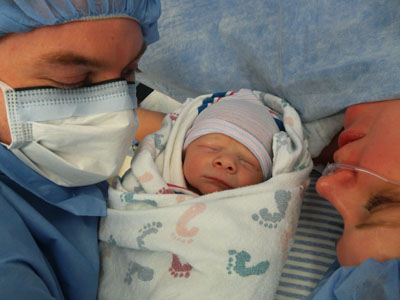 First he got to see mom and dad.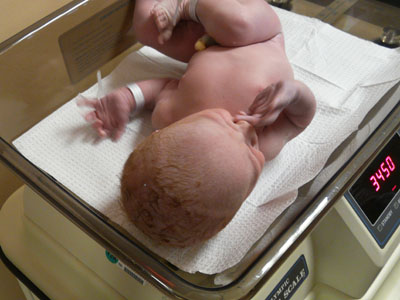 Then he got to go to the nursery and get all weighed and measured.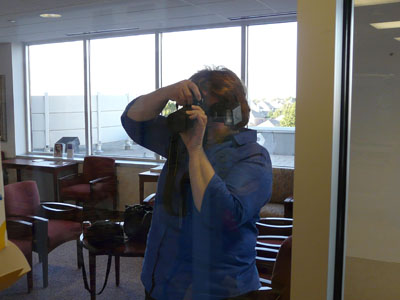 Then everyone took pictures. Especially JoAnn 😉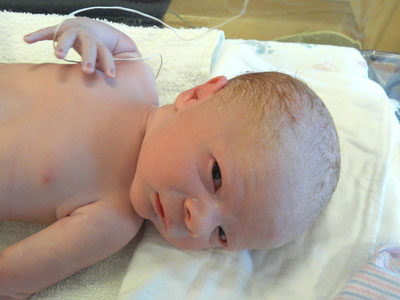 So he made faces at us.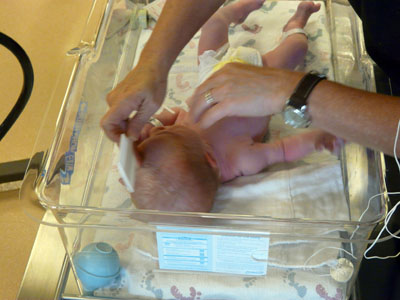 Then he got his hair did.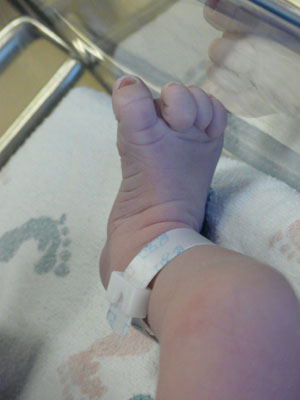 Then dad took some abstract shots of his toes…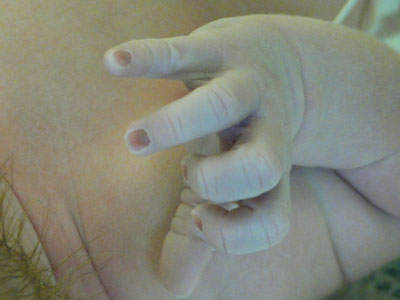 …and his hands…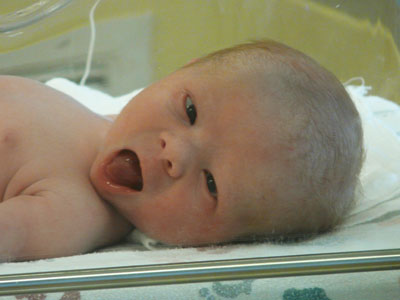 So Max made some more faces at him.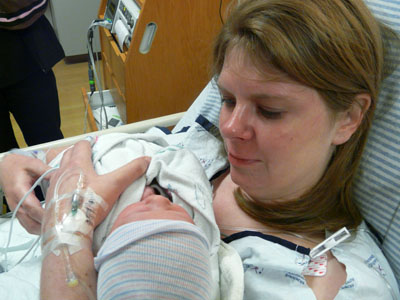 Then mommy got to hold him.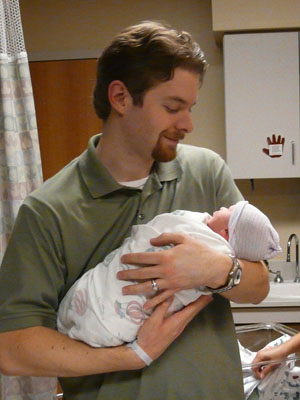 Then daddy got to hold him.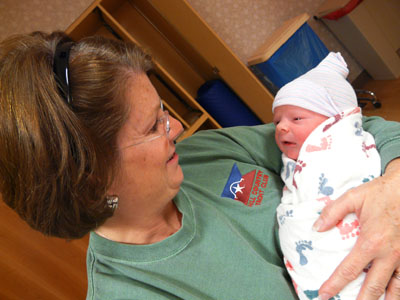 Then Nan Larkin got to hold him.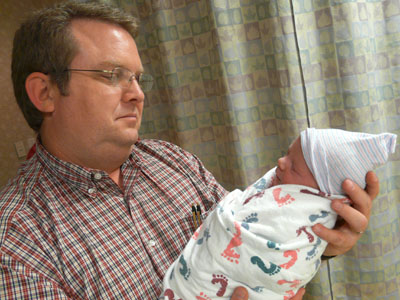 Then Paw-Paw (I think that's how you spell it) Boren got to hold him.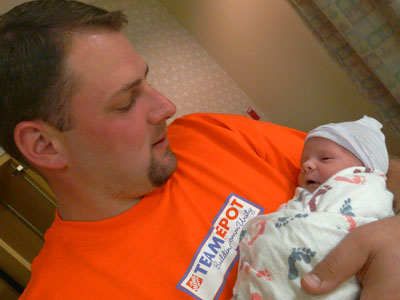 Then uncle Steve got to hold him.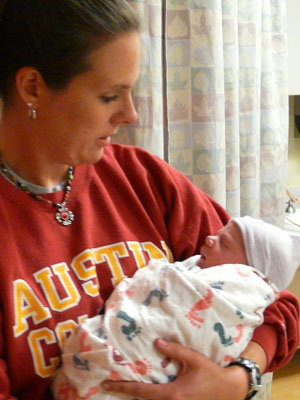 Then aunt Mendi got to hold him.
Then everything calmed down for a while, he ate a little, he slept a lot, dad changed his first diaper (before passing out…not related), mom worried a lot, and there was a lot of beeping from hospital equipment.
It's been a good day.