After a little bit of a scare at the hospital (jaundice is no fun), we got to head home on Saturday. Max has recovered nicely, taking on a nice rosy glow and gaining back half of his lost weight before his pediatric appointment on Monday. Since then, it's been a nonstop routine of eat, sleep, poop, sleep, thank grandparents, sleep, eat, poop, thank grandparents again, sleep, sleep, sleep, wake up at 2am and not sleep, poop…you get the picture.
Speaking of pictures…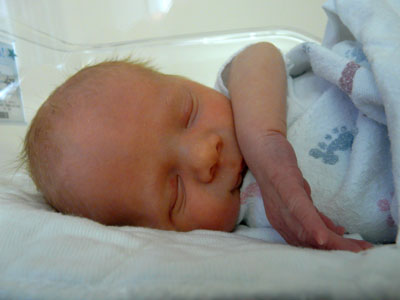 Getting a little rest before his big ride.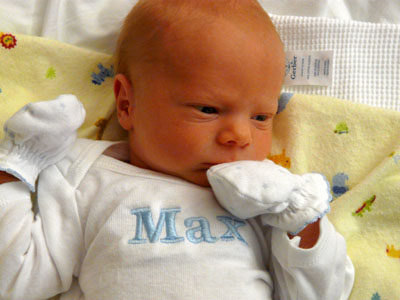 All dressed up and ready to go home.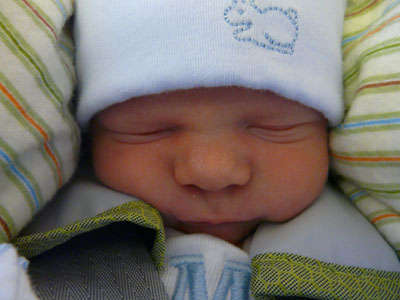 I think we strapped him into his car seat tight enough to be safe.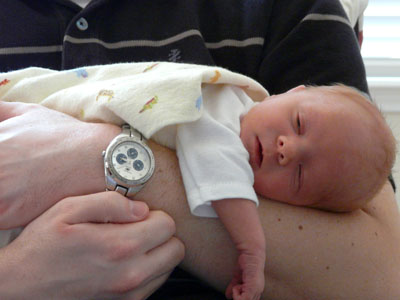 Been a long day. Mom and dad wish they'd slept like that in the past few…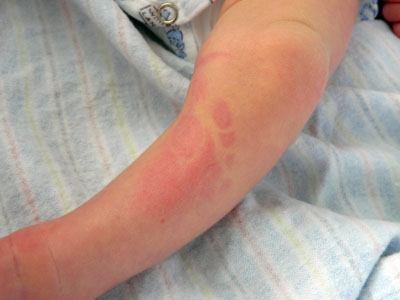 Max shows us where his foot was when he was sleeping.
I'ma go pass out for a few minutes before he wakes up again.